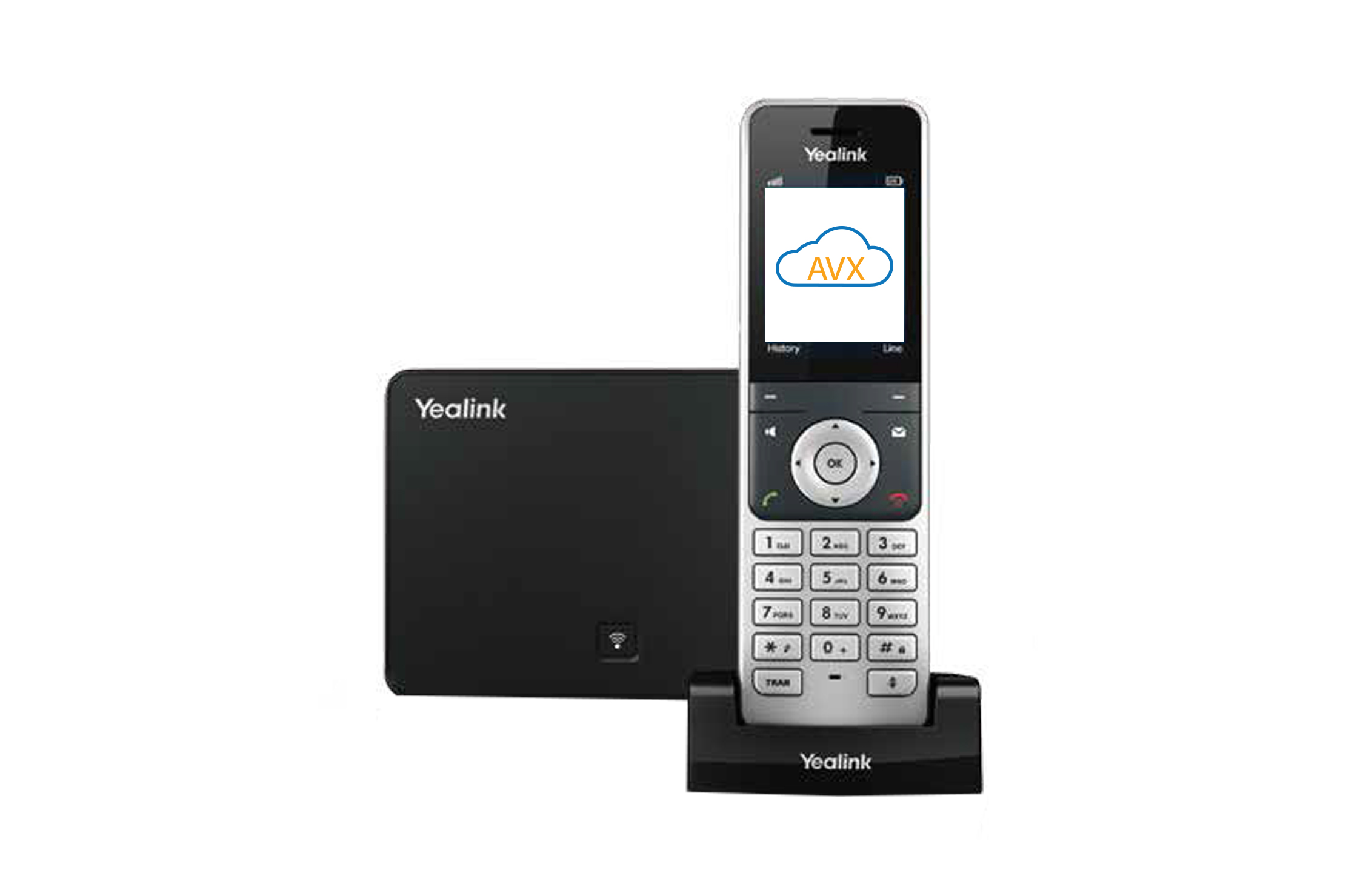 Charge Up Your Business
W56P DECT Phone Yealink's upgraded DECT phone W56P is developed to enhance communication for on-the-go workers in various industries such as warehousing, catering and retailing. Featuring a big 2.4-inch color screen, an elegant industrial design, excellent battery performance and other multiple usability and phone management upgrades, the W56P ensures busy workers can enjoy a pleasant user experience and are always online.
Excellent Battery Performance Keeps Users "Always Online"
With its advanced Li-ion battery, the W56P boasts industry-leading talk time and standby time. To take the user experience to the next level, it offers quick-charge and easy USB charge features.
Effortless Deployment and Flexible Management
The W56P is also an IT-friendly solution. With Yealink's free Redirection and Provisioning Service (RPS), the W56P supports auto provisioning and updates, which greatly simplifies mass deployment. Furthermore, the W56P supports three levels of user access, which allows for the customization of access permission for configuration, bringing greater flexibility and security to phone management.
| | | | | |
| --- | --- | --- | --- | --- |
| Model |   | W60P | W56P | W52P |
|   |   | | | |
|   |   | Datasheet | Datasheet | Datasheet |
| Features | Standby Time | 400h | 400h | 100h |
| Features | Talk Time | 30h | 30h | 10h |
| Features | Battery | Lithium | Lithium | NiMH |
| Features | Headset | 3.5 mm | 3.5 mm | 2.5 mm |
| Features | Indoor Range/Outdoor Range | 50m/300m | 50m/300m | 50m/300m |
| Features | Handset number of base | Up to 8 handsets | Up to 5 handsets | Up to 5 handsets |
| Features | SIP Accounts | 8 | 5 | 5 |
| Features | Simultaneous Voice Calls | 8 | 4 | 4 |
| Features | Repeater | √ | √ | √ |
| Features | DECT standard | CAT-iq2.0 | CAT-iq2.0 | CAT-iq2.0 |
| Features | 3-way Conferencing | √ | √ | √ |
| Features | Speed Dial | √ | √ | √ |
| Display | LCD Display | 2.4″ 240 x 320  TFT colour display | 2.4″ 240 x 320  TFT colour display | 1.8″ 128 x 160 TFT colour display |
| Display | LCD Backlight | √ | √ | √ |
| Audio | Wide-band Codecs | Opus, AMR-WB (optional), G.722 | G.722 | G.722 |
| Audio | Narrow-band Codecs | PCMU, PCMA, G.726, G.729, iLBC | G.711(A/µ), G.723, G.726,G.729, iLBC | G.711(A/µ), G.723, G.726,G.729, iLBC |
| Audio | HD Voice | √ | √ | √ |
| Interface | Ethernet Interface | 10/100M | 10/100M | 10/100M |
| Interface | POE | √ | √ | √ |
| Interface | Bluetooth | x | x | x |
| Interface | Wall Mountable Base | √ | √ | √ |